Antique Silver Moustache Cup with Guard
"Harvey Adams, an innovative Englishman, in 1830 made an unusual invention, "the mustache cup". The mustache cup had a ledge, called a mustache guard, across the cup. The guard had one semicircular opening against the side of the cup. The pampered mustache rested safe and dry on the mustache guard sipping hot beverage through the opening.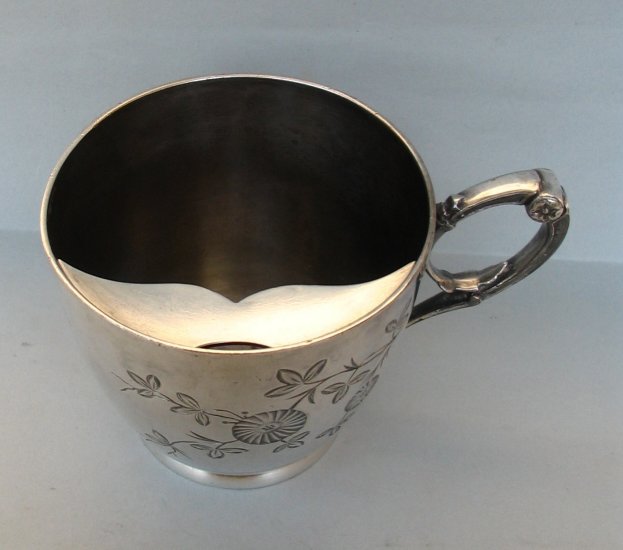 The new invention spread all over the Europe and soon every famous potter was making the new cups. A multiplicity of mustache cups was made by famous manufactories as Meissen, Royal Crown Derby, Imari, Royal Bayreuth, Limoges and others. Each potter created his own version of this masculine tableware and the news soon spread to America."
Follow the link to read more about the history of the moustache cup with guard. This is a beautiful example, and there are more pics of it.
http://www.silvercollection.it/dictionarymustachecup.html
Click here to see the SITE MAP for a list of OVER 100 articles on this blog.
---
Visit my friends at The Handlebar Club Forum